How Much Does It Cost?
BACK

Your Artist Website costs $30 per year. That's it.
There are no hiddens fees. There are no "premium features" that you have to pay extra for at a later time.
You get absolutely everything for $30 per year.
In fact, we're so confident that you'll love your new website - we offer a free 90-day trial with absolutely no credit card required.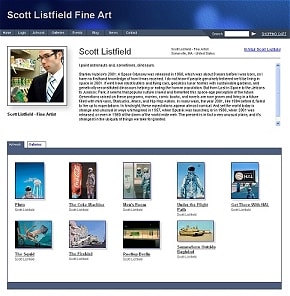 ArtistWebsites.com offers features that do not exist anywhere else online... and we do it a price that's hundreds of dollars less than other art sites.
How is this possible?
Believe it or not, you're actually going to make money from your website... and when you make money, we make money!
Each time you sell a print, we are responsibile for printing, framing, matting, stretching, packaging, shipping, insuring, processing credit cards, dealing with your customers, and sending you your profits each month. As a result, we put a small markup on each order in order to compensate for our time and materials. The markup is paid by the buyer and does not affect your profits in any way.
The more you sell... the more money you earn... and the more we earn, as well. We're partners in business.
As a result, we can keep our yearly fees extremely low while providing you with the world's most powerful artist website!
Ready to get started? Click here.
BACK